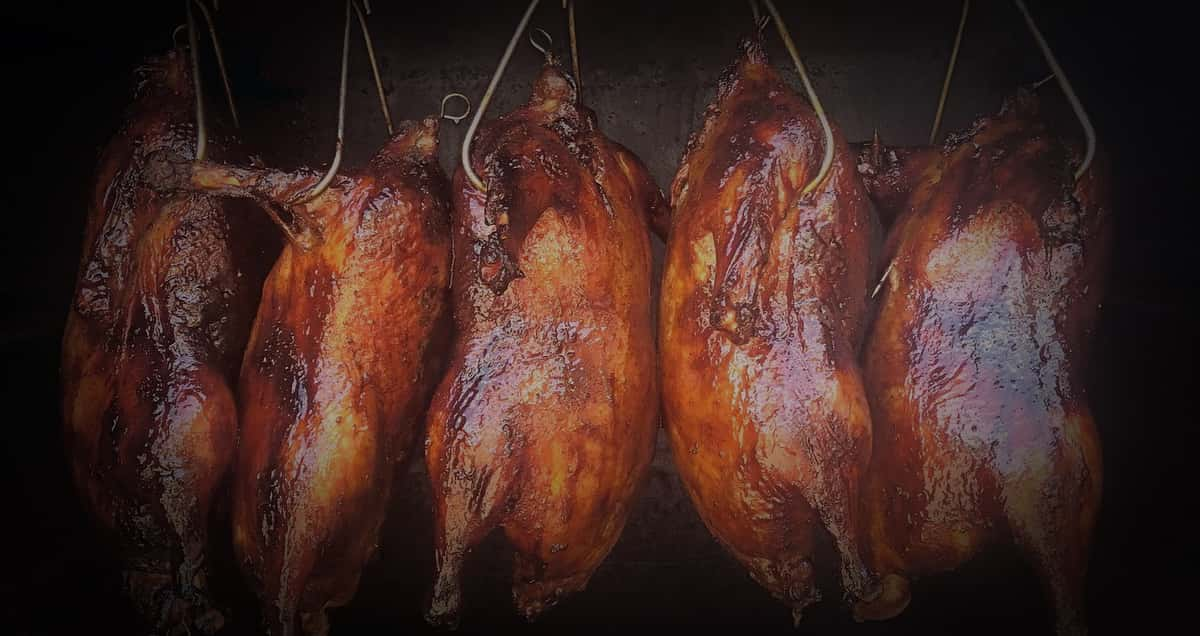 Menu
Become a VIP
Be the first to receive updates on exclusive events, secret menus, special offers/discounts, loyalty rewards & more!
Saturday : Dim Sum and Then Sum
Monthly Pre-Set Dim Sum Boxes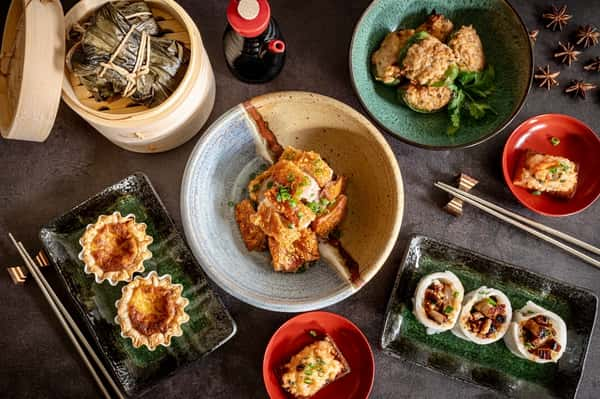 SEPTEMBER DIM SUM SET
$30August Dim Sum Set $30 (Dim Sum for two)

Roast pork (1/2 lb), Shrimp Toast (2 pcs), Char Siu Cheung Fun (2), Stuffed Bell Pepper (2), Crispy Chicken Gau Gee (5), and Dan Tat ( Custard Tarts ) (2 pcs). Each set includes spicy Chinese honey mustard, sweet and sour sauce, and chili paste.
Chinese BBQ & MEATS
BBQ'd, Grilled, and Roasted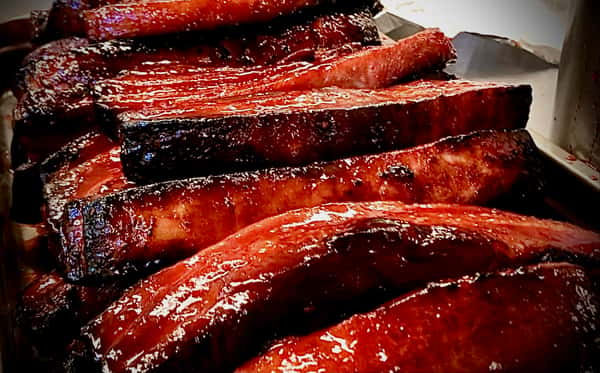 BBQ Pork ( Char Siu )
Our Char Siu is our own original recipe, made in the "Old Style" using fruitwood to smoke our Char Siu Pork to awesomely smokey, sweet, and juicy perfection. 
*We use all-natural ingredients - no mixes, powders or artificial fillers.Half pound $7.50By the pound $15Half Pan ( 10 - 15 ) Approx 5 lbs $75Full Pan ( 20 - 30 ) Approx 9 lbs $140
Dim Sum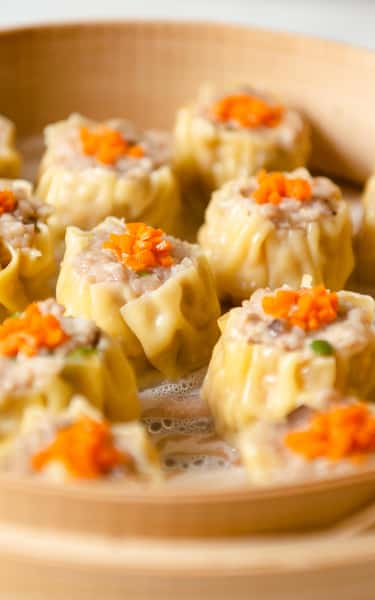 Siu Mai (Pork & Shrimp/4 pcs per order)
$5Our Pork and Shrimp Siu Mai is hand-ground to the right grind to ensure a perfect bite. This dumpling has the ideal balance of pork, shrimp, shiitake mushrooms, ginger, and scallions. We use only natural ingredients for this wonderfully excellent dumpling.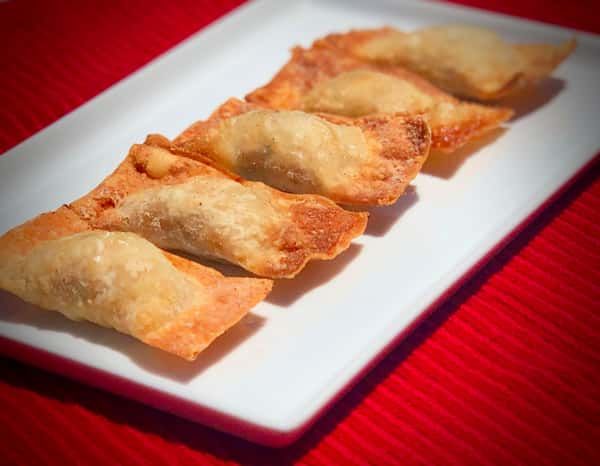 Chicken Gau Gee (5 pcs per order)
$5This is our Original Chicken Gau Gee recipe. In-house ground chicken in small batches, our blend of spices and vegetables defines the fantastic taste of these wonderfully fried dumplings. Pair this with our spicy Chinese honey mustard for an authentic flavor of yesteryear dim sum houses.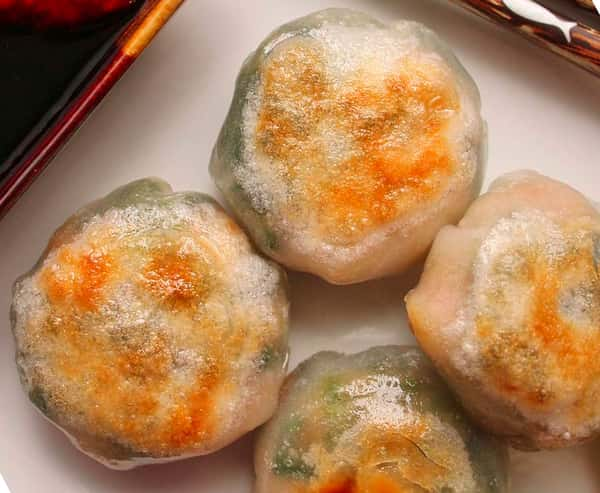 Chive Dumplings with Chili Oil (3 pcs per order)
$5These dumplings are uber delicious! The simplest of ingredients tend to make some of the best recipes: fresh Chives, Shiitake mushrooms, ginger, and our special soy sauce blend. Hand wrapped in a fresh rice wrapper gives this dumpling an incredible texture and savory flavor. Paired with our freshly made Chili Oil, makes this dish a perfect bite. MAJOR YUM! Ok no
Rice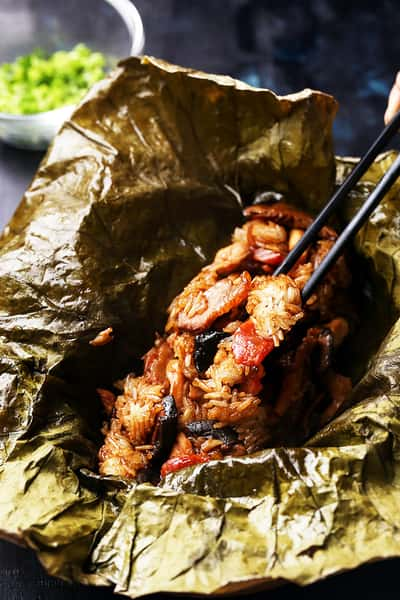 Lo Mai Gai (Wrapped Sticky Rice)
$5Our version of Lo Mai Gai takes a spin of its own. We add a generous amount of chicken and Kula onions to add more flavor to the original recipe, shiitake, oyster mushrooms, and fresh local scallions are added for extra flavor. Wrapped in a lotus leaf and steamed to perfection. We are sure you will enjoy this old-time favorite. Try it with our house-made chili oil for a little extra kick. Major Yum! Lop

New!